LIFE'S BREVITY
By Ken Blue
Life is entered amid the tears,
Like the weavers shuttle; flies.
Like a vapor, it disappears,
Like clouds in the restless skies.
Life is measured, as but a span;
Only threescore years and ten.
As brief as the breadth of a hand;
One step from cradle to end.
Life's compared to a breeze that blows;
For some, in turbulence spent.
Allusive, as the wind it goes,
For the troubled and content.
Life's a shadow cast by the sun;
Shades of a purpose unseen.
Fleeting; it's always on the run;
As a token placed between.
Life's as water spilt on the ground,
It dries and it disappears.
Search is vain, it cannot be found;
Untraceable; as grief's tears.
Life's mirage, on the horizon,
Keeps dancing, slipping away.
Charming; with deceit devising,
A game with the mind to play.
Life passes as a leaf that fades;
Its home; the awaiting sod.
Although, gloriously arrayed,
It quickly returns to God.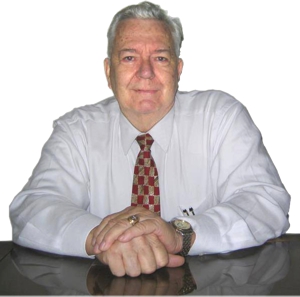 Pastor Ken Blue was born in Boswell, Ark. In 1955 he accepted Christ as his Savior. He and his wife Joyce were married in 1955. They have 5 children. He graduated from Midwestern Baptist Bible College in 1969 and started the Open Door Baptist Church in Lynnwood, Wa. where he pastored for 39 years. Because of health issues (ALS) he was forced to resign as pastor. It is his desire to continue to be used of God to help pastors and believers through this ministry.