THE WAR REPORT on ALS #2
By Ken Blue
"There is no man that hath power over the spirit to retain the spirit; neither hath he power in the day of death: and there is no discharge in that war; neither shall wickedness deliver those that are given to it." Ecclesiastes 8:8
Yesterday, June 10th, Joyce and I spend over four hours at Virginia Mason Hospital with the ALS doctors for my sixth month evaluation. Test revealed that the disease continues to attack the voluntary muscles in my body. The marked weakness is in the diaphragm below the lungs. This muscle contracts and flattens to force air in and out of the lungs. The two tests showed that the muscle strength was down 11 and 17 points from six months ago. This weakness also evidences itself when I attempt to cough.
One of the doctors said she had to ask me a question; it was, "how would you rate your quality of life?" I gave it some thought, and then I told her it was "great"! God gave Joyce and me some wonderful opportunities to explain to different doctors how God's loving grace is at work in all this. I believe the Holy Spirit was speaking to them. Pray for them that they will come to know the Lord Jesus. Wouldn't that be great?
As I grow weaker day by day, my confidence in His love and care increases. Thank you for your prayers for us. I know this is the key. I have two invitations to preach in the next few weeks. Please pray for me that I will be a blessing and encouragement these churches. "For which cause we faint not; but though our outward man perish, yet the inward man is renewed day by day." 2 Corinthians 4:16.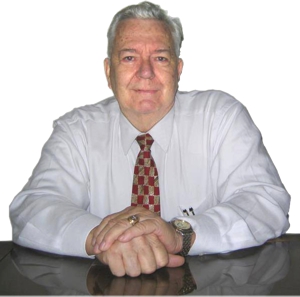 Pastor Ken Blue was born in Boswell, Ark. In 1955 he accepted Christ as his Savior. He and his wife Joyce were married in 1955. They have 5 children. He graduated from Midwestern Baptist Bible College in 1969 and started the Open Door Baptist Church in Lynnwood, Wa. where he pastored for 39 years. Because of health issues (ALS) he was forced to resign as pastor. It is his desire to continue to be used of God to help pastors and believers through this ministry.