OUR BEST ≤ 0
By Ken Blue
"Behold, thou hast made my days as an handbreadth; and mine age is as nothing before thee: verily every man at his best state is altogether vanity. Selah." Psalms 39:5.
It is difficult, if not impossible for us to accept that there is nothing good in any of us. We believe there must be something deep inside that is noble and acceptable, at least, some of the time. But, the writers of the Scriptures contradict those self-righteous thoughts, and your own experience will confirm this truth when you are brought face to face with God and self.
The best example of this truth is Job. Humanly speaking, Job was better than the best. Even God attested to his character. But, the issue before God was not how He saw Job, but how Job saw himself. It is one thing to give mental assent to the indictment, but quite another to experience and feel the weight of the truth. Have you come to the place where you know that your best is corrupt? If not, you do not understand God or yourself.
Job said, "I have heard of thee by the hearing of the ear: but now mine eye seeth thee. 6 Wherefore I abhor myself, and repent in dust and ashes." Job 42:5-6. There is a world of difference between hearing and seeing. We have heard, but do we see? Peter confessed this when he said, "When… he fell down at Jesus' knees, saying, Depart from me; for I am a sinful man, O Lord." Luke 5:8. Paul acknowledged the same truth. "For I know that in me (that is, in my flesh,) dwelleth no good thing…" Romans 7:18.
Blessed is the believer who has been enabled by God's Spirit to experience this truth. The process is painful and fearful, but the realization is liberating and wonderful. The outcome is one that casts the believer wholly on the mercy and love of God. So, accept the fact that your best is less than vanity and allow it to teach you God's wonderful love and grace.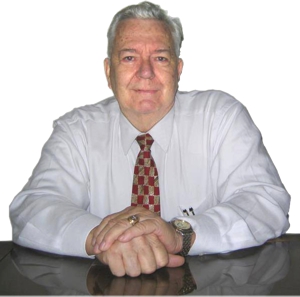 Pastor Ken Blue was born in Boswell, Ark. In 1955 he accepted Christ as his Savior. He and his wife Joyce were married in 1955. They have 5 children. He graduated from Midwestern Baptist Bible College in 1969 and started the Open Door Baptist Church in Lynnwood, Wa. where he pastored for 39 years. Because of health issues (ALS) he was forced to resign as pastor. It is his desire to continue to be used of God to help pastors and believers through this ministry.