JOSEPH, THE SERVANT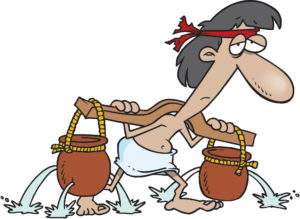 By Ken Blue
"He sent a man before them, even Joseph, who was sold for a servant: Psalms 105:17.
If I were to sum up the life of Joseph, it would be, "He was a good man and full of the Holy Ghost." Joseph was a son who was deeply loved by his aged father and was destined by God for future greatness. However, before the greatness could be manifested, the testing of time must do its refining work. "Until the time that his word came: the word of the LORD tried him." Psalms 105:19.
Joseph was a godly young man, and he was sent to do his father's bidding. His brothers hated him, and as a result of their envy, they sold him into slavery to Pharaoh. However, because of his commitment, he faithfully served God and his Egyptian master. His servitude and attitude did not go unnoticed by Pharaoh, and he was entrusted as his chief attendant. Nevertheless, his loyalty and godly character was once again rewarded by deceit and lies. Pharaoh's wife falsely accused Joseph of sexual advances, thus Joseph was locked away in prison; but God was with him.
The keeper of the prison saw the honesty and goodness of Joseph and put him in charge of the prisoners. Two prisoners dreamed dreams which Joseph correctly interpreted. Three days later the interpretation came to pass. Joseph asked the butler to remember him and speak to Pharaoh on his behalf. The butler forgot him and said nothing. So, Joseph spent two more years in prison for a crime he never committed. He was tested a total of thirteen years before he was promoted to perform God's purpose!
In addition to Joseph's ability to interpret Pharaohs dream, we see him display great patience as he suffers for righteousness. He never complains nor displays one moment of bitterness, and when he speaks, he shows wonderful compassion for others. He was loyal to his master. He refused to sin against man or his God. Through it all, he patiently serves and waits on God.
You know the purpose and outcome. God used Joseph to save and care for a seed that would become a great nation, through which the whole world will be saved and blessed. God may not have as lofty a goal for you or me, but rest assured, God does have a plan for you. Scripture is clear, the greater the task, the greater the test. So, cheer up Christian, your greatest days of service may still be ahead.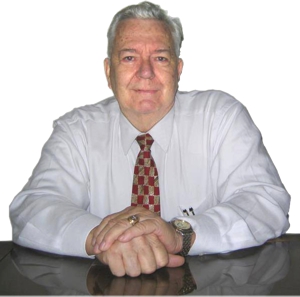 Pastor Ken Blue was born in Boswell, Ark. In 1955 he accepted Christ as his Savior. He and his wife Joyce were married in 1955. They have 5 children. He graduated from Midwestern Baptist Bible College in 1969 and started the Open Door Baptist Church in Lynnwood, Wa. where he pastored for 39 years. Because of health issues (ALS) he was forced to resign as pastor. It is his desire to continue to be used of God to help pastors and believers through this ministry.