A WAR WITHOUT DISCHARGE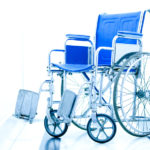 By Ken Blue
"There is no man that hath power over the spirit to retain the spirit; neither hath he power in the day of death: and there is no discharge in that war…" Ecclesiastes 8:8.
This war for my life started about three years ago when I was diagnosed with the deadly neurological disease, ALS, also known as Lou Gehrig's disease. I thank God for the hundreds of believers who have and are praying for me daily. However, the war goes on and each month I lose some ground. It has now reduced me to a walker, a wheelchair, and it seems it has begun its attack in my throat.
Each night is filled with interrupted sleep caused by back pain and lower body spasms. My own prayers and those of my friends do not appear to lessen the strength of my Enemy. I am not confused; there is no discharge from this war.
However, while there is no discharge, God does send in His comforters to support me. These consist of the excellent doctors and support staff that treats me. My wife assists me in every way she can by helping with my daily needs. Then, there is the knowledge that you are praying for me while I fight this battle. Although there is no discharge, these are God's gifts of grace for this present war. Even today, I thanked God for the handicap bars in a public bathroom to assist those of us who need them.
If the Lord tarries, I will continue to lose in this battle, but I shall have been blessed because of you. This is not an attempt to seek sympathy, but rather to praise God for His comforters and a thank-you note for all who work to comfort me in this war, from which there is no discharge. Please continue to pray for Joyce, my dear wife and for me. Lord willing, I will keep you updated on this battle.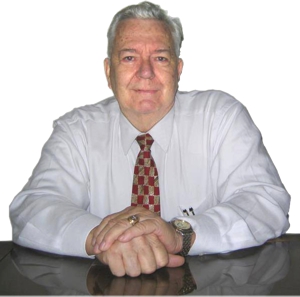 Pastor Ken Blue was born in Boswell, Ark. In 1955 he accepted Christ as his Savior. He and his wife Joyce were married in 1955. They have 5 children. He graduated from Midwestern Baptist Bible College in 1969 and started the Open Door Baptist Church in Lynnwood, Wa. where he pastored for 39 years. Because of health issues (ALS) he was forced to resign as pastor. It is his desire to continue to be used of God to help pastors and believers through this ministry.