DISCONTENTMENT OF THE CHRISTIAN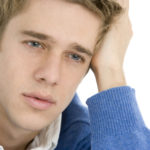 By Ken Blue
"As for me, I will behold thy face in righteousness: I shall be satisfied, when I awake, with thy likeness." Psalms 17:15.
"For in this we groan, earnestly desiring to be clothed upon with our house which is from heaven:" 2 Corinthians 5:2.
"O wretched man that I am! who shall deliver me from the body of this death?" Romans 7:24.
I am fully aware of the Bible verses that teach the child of God to be content. If it were not for these, we would surely despair of life. However, God does expect His children to be discontent and He approves it in some situations.
The world's philosophy is our enemy
We wonder how anyone could read the book of Job and not identify with some of the discontentment experience in his life. David expressed a holy discontentment in the above text. Much of the time his physical life was in jeopardy. He knew the resurrection was the only sure path to complete contentment. Paul said the same thing when he confessed that we, along with all creation groan and travail in this body. We will never be completely satisfied until we awake in His likeness! That will happen at the rapture of the saints.
We are not expected to be content with the sins of this world. The world's philosophy is our enemy, and it will destroy our joy and effectiveness for Christ if we become content with it. Then there is the incurable sin nature in every person. We find that each time we would do good, evil rears its ugly head. No child of God can be content with his own sinful nature. How often, like Paul, we have cried, "O wretched man that I am…" But, thanks be to God, even in our holy discontentment there is the assurance that we too will be in His likeness soon, and our holy discontentment will be a thing of the past, never to be remembered anymore!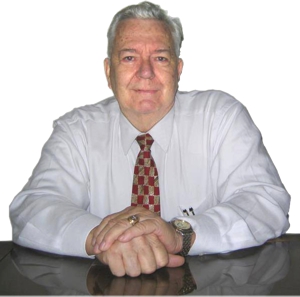 Pastor Ken Blue was born in Boswell, Ark. In 1955 he accepted Christ as his Savior. He and his wife Joyce were married in 1955. They have 5 children. He graduated from Midwestern Baptist Bible College in 1969 and started the Open Door Baptist Church in Lynnwood, Wa. where he pastored for 39 years. Because of health issues (ALS) he was forced to resign as pastor. It is his desire to continue to be used of God to help pastors and believers through this ministry.