THE SCENT OF SAUSAGE
By Ken Blue
I have a beautiful Chocolate Lab who follows me to the end of the fence line each morning and greets me when I arrive home at the end of the day. My wife gives him a cup of Science Diet as we leave and when we get home.
Yesterday morning she placed a leftover Jimmie Dean Sausage in the bottom of his dish and poured the Science Diet over it. I noticed as we left he could not make up his mind whether to run the fence or follow the scent back to the feeding dish. He would run a little, then halt and look back where the dish was. Finally, he bolted and ran back to the sausage.
When we arrived home, I noticed that he had nuzzled the Science Diet out on the ground and only eaten the sausage. The scent of sausage caused him to loose his appetite for the best Dog food money can buy. We must be careful that the scent of the good doesn't ruin our appetite for the best.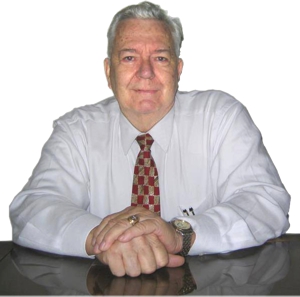 Pastor Ken Blue was born in Boswell, Ark. In 1955 he accepted Christ as his Savior. He and his wife Joyce were married in 1955. They have 5 children. He graduated from Midwestern Baptist Bible College in 1969 and started the Open Door Baptist Church in Lynnwood, Wa. where he pastored for 39 years. Because of health issues (ALS) he was forced to resign as pastor. It is his desire to continue to be used of God to help pastors and believers through this ministry.