CREATION'S TRAVAIL
By Ken Blue
"For we know that the whole creation groaneth and travaileth in pain together until now." Romans 8:22
A little worm emerged to see what he could see, but he overlooked the Robin setting high up in a tree.
The Robins swoop was fatal, with aim that was exact. But, in his satisfaction, he ignored the neighbor's cat.
The cat's stealth was lethal, with speed no eye could see. Only feathers remained; the Robin was history.
The Rottweiler hated that cat; it long had eluded him, but now he had it by the neck and shook it limb to limb.
An angry neighbor shot the dog; the police took him away. He spent some time in jail, with a hefty fine to pay.
It all started with a look, to see what he could see, and ends with the travail that plagues you and me.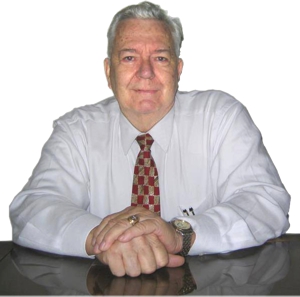 Pastor Ken Blue was born in Boswell, Ark. In 1955 he accepted Christ as his Savior. He and his wife Joyce were married in 1955. They have 5 children. He graduated from Midwestern Baptist Bible College in 1969 and started the Open Door Baptist Church in Lynnwood, Wa. where he pastored for 39 years. Because of health issues (ALS) he was forced to resign as pastor. It is his desire to continue to be used of God to help pastors and believers through this ministry.